Effective from Monday 4th May 2020
Dear Customer,
As we continue to monitor the Government and Public Health England advice on how we manage our business throughout the COVID-19 outbreak, our highest priority remains to safeguard the health and well-being of our colleagues, customers and their families during these challenging times.
With some of our customers indicating that they can safely adhere to the Government's advice on travelling to work, they are now preparing to recommence operations, with the relevant safety measures in place to reflect the recommendations from Public Health England.
Following this and in order to help support you, we are in turn, planning to restart our distribution and production activities from Monday 4th May 2020.
Initially, our operations will be graduated and phased in order to assist with social distancing and reduce the possibility of further infection, but, we are gearing our return for 'business as usual' in the full appreciation it may indeed be quite different to this.
With this in mind, and to ensure we can continue to protect the health of our employees and partners, we will be enforcing special safety measures across our business. These are not limited to, but include:
Sanitization of all work environments on a periodic basis
Body temperature measurement of each employee upon entering the workplace
The staggering of shifts in our warehouses & production facilities to maintain safe distancing
Providing our staff with Personal Protective Equipment (PPE)
Encouraging our sales & service team and the usual business support functions to continue working from home
Access to our premises by customers, suppliers and forwarders will be prohibited
Finally, we are well placed to restart in a very strong position; our stock levels are good and many of our suppliers in Europe have restarted, albeit in a very controlled way.
We will continue to communicate and work with you to ensure that when we return we continue to deliver the levels of service that the market expects, but for now, please stay safe and we look forward to working with you again very soon.
Yours Sincerely,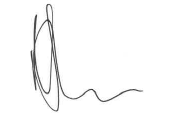 Mark Stephenson
PWS CEO